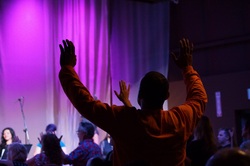 Welcome to Celebration Church!
If you're new to Celebration or are considering joining us for a service, we hope you'll find a place where you feel welcomed and at home ... even if you've never been to church before. Our hope is that you will hear God's Word, be encouraged by His people, and experience His presence.
---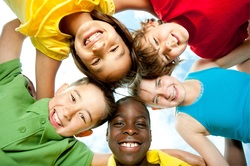 Do you have an elementary age child? There is something going on for kids of all ages every single Sunday. At Celebration, we believe our infants, preschoolers, and elementary children can learn the truths that guide them for a lifetime, all in a safe and loving environment.

Our kids are cared for with the utmost priority put on their safety. Our trained staff all have a passion for young people, and have been background checked and cleared, and most are parents themselves!
---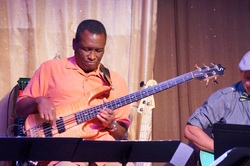 Worship is one of the core foundations of Celebration. Our desire is to use our songs and music to help people connect with God in a greater way. We are committed to extravagantly and passionately expressing our love to our Lord and Savior. God is worthy of our highest and our best.

During our service you might notice people raising thier hands or clapping, both are biblical responses to the presence of God. We sing about four songs, with a public reading of scripture and praises. We receive our tithes and offerings at the end of our service, which normally lasts about an hour and fifteen minutes.
---